BEST BRIDES FOR OUR MEN!
Our site is one of the biggest in Internet for search of Russian and Ukrainian women for serious relationships. We cannot guarantee that you will find your wife here as it is impossible to guarantee something in love affairs. But we can promise that we will take the efforts for you to have a vast choice of brides, freedom of choice, safety of dating and communication.
Many foreign men see that Russian and Ukrainian brides are very beautiful and oriented to family values. They are not feministic. Slavonic brides give the first place in a family to a man. Herewith many Western men have some standard doubts which prevent them from start of communication. Let's consider these doubts together: * Many foreign men are afraid of cultural differences between Slavonic countries and countries of Western Europe. But just think how colourful and interesting international marriages are! Your children will bear 2 cultures which will make their spiritual and cultural world more rich * Many foreign men are afraid of language barrier. Many women in Russia and Ukraine already speak some foreign languages. Love is also a big stimulus both for men and women to study a new foreign language. * Many foreign men are afraid of future problems with application for visa for Russian or Ukrainian bride. Just think how many happy couples in love already passed successfully this way with documents. If you really fall in love with your girlfriend no document barier will stop you. * Many foreign men think that travelling to Ukraine, Russia or other countries of Eastern Europe to meet a woman is a very long way that requires a lot of money. It is better to look at this like at your investments in happy future
Online CHAT
Download our free CHAT to communicate with your woman closer. Quite often live communication shows a person better than well-thought letters. Live reaction of your interlocutor to your words, her style of live communication will show somehow if there will be harmony in communication between you and your partner in case of a real meeting!
Gold and Silver members
You should not pay per contact on our site. You pay for period of membership and communicate with women unlimitedly during it. Thousands of women from CIS and Baltic countries want to find their prince! Here you can meet women from Ukraine, Russia and many other countries!
Successful profile
Successful profile
Upload your best photos to your profile. Do not forget that the better is the photo the more women will pay attention to your profile.
Without bright, interesting photos of high quality you will be noticed by a very few quantity of women. Even if one would like to ignore this fact, but result of Internet dating depends upon good photos.
Live, cheerful shots from real life will show part of your nature to women.
Love at first sight is one of the most unforgettable feelings. Maybe one of the girls from our site will fall in love with you at first sight.
Our online translator
Our online translator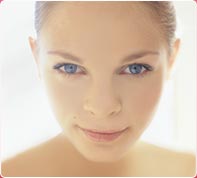 You do not speak foreign languages yet, but still you would like to meet with foreign girls?
Free online-translator will help in communication on the site. Automatic translation of letters will make dialogue easier. But if you really want to establish a family with a foreign girl and understand her always then start to study language of that country where your woman is from. Meanwhile our free translator will help you in communication.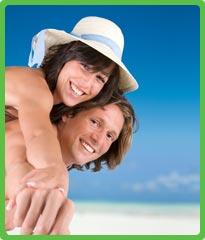 Maybe your future wife has just registered on our site and her heart is jumping waiting for a meeting. Hurry up and fortune will definitely smile to you!!!
What type of women do you like? What foreign wife are you searching for?
Look through galleries of our international dating site and make your choice. Maybe SHE is brunette? Or blonde? Big smile and cheerful look? Or maybe you will see a warm glance of a woman who is waiting for you?
We will help you to meet your future wife!
Our site is the best, biggets and the most safe site in Internet for meeting with Russian and Ukrainian women. We check all the women before activation of their profiles
searching Safe Internet dating? Are you searching for a wife from Russia or Ukraine? Then do registers on our dating sites
All women on our site pass several stages of checking before activation. We do not pay girls for writing letters. We do not sell contact info.
You can exchange your contact data with the women after a short period of correspondence. Do nt send your email address in the first letter to women as it is typical for scammers and it can scare women.
You should not pay per contact on our site. You pay for period of membership during which you can communicate with women unlimitedly.
During communication with the women you can pass free psychologic test to know your compatibility with a potential wife.
Participate in photo contests. The purpose of the contest is to attract more attention of opposite sex to your profile
"If You Like Me" game. Start playing popular game on our site. Matches in the game show mutual attraction between you and women whom you like. It is a new and unusual way of meeting!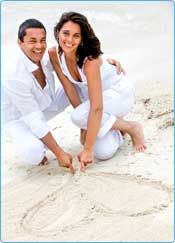 Hiding profile in search
Do you want to hide your profile from general view? Use the function "Hide profile" Only those people whom you write by yourself will be able to see you, herewith you do not loose possibility to participate in photo contests.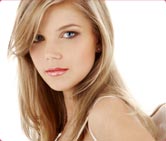 Red hearts
Red hearts below main photos of users mean your psychological compatibility with a woman. If all hearts are red it means good compatibility, pink - average compatibility, violet - bad compatibility.
International dating
Many women ask where and how they can meet a woman for creation of family? In reply to this we will also ask "Have you already registered on a dating site?" If you already were registered at some site and you were not successful in meeting then use our advice and start searches again! Million of men have already found their Ukrainian or Russian wife. If you decided to start dating then register for free on our site. Upload several good photos to your profile. It would be better if you smile on one photo as happy faces always attract attention.
Main secrets in communication:
* Conversation is the only way to know the person closer. Try to be sociable. Be interested in emotions and events in life of your interlocutor. Such dialogues make people closer.
* Stay positive in communication with everybody. Be kind and attentive
* Do not forget to send wishes to your interlocutor on her birthday, on such holidays as Christmas, New Year, St.Valentine's, etc. There is a good saying: "People prefer to stay there where one cares and remembers about them". If you are caring with your interlocutor your dialogue will have a good basis for development.
* Being too much serious in communication can make dialogue boring and remains negative impression. Be a bit funny in communication with a woman. It is always interesting to talk with cheerful, caring people.
* Try to avoid being rude and conflict situations. If you do not like communication with somebody use "Block this person" function and you will not receive messages from this person anymore.
And now several tips on safety:
* Always listen to your inner voice, intuition. Even if everything seems to be like a fairy-tale, but inner voice tells you that something is not ok then write to a manager and ask her to check information about this woman. If a girl wrote to you who is younger than you at 20-30 years and tells you loads of sweet words then think that it should be too much good to be true. We care about safety of communication so we react to all the reports of the men.
* Do not hurry to give a big quantity of contact details at the beginning of communication. It is better to exhcnge contact after your dialogue is already developing so you can know the person better and only after that give her your contact details
* Never react to requests of money or gifts. Remember that there might be a scammer behind every such request. If you want to send a gift to a girl this initiative should come only from you. It should be your own wish and decision and not result of pressing from the side of the girl. If the girl is hinting or writing directly about money or gifts then report her to manager.

Our international dating site is a time-tested way to find a partner for you. Applying to the dating service is a very practic way to get aquainted with a woman. It is not an action of desperation, but trust to professionals. Using online-dating you can find a beautiful girl very quickly and easily.

We will always help you to find the best Ukrainian or Russian bride!