The most common mistakes men do when they search for a wife in Russia:

1. Judge women by photos. Glamourous photos, photos as if they are from women's magazine attract their attention. It is interesting but 80 percent of letters are received by 20 percent of women. But they are not more beautiful, they are not more interesting than others. They have just better pictures than others.

Men do not pay attention to psychological test result ,to compatibility. But they will live with a woman, not with pictures. They will be unhappy if they have beautiful wife that is always makes rows or constantly nagging and does not want to sleep with them.
Quite recently I talked to a man from Spain, he was complaining that he had got acquainted by Internet with several Russian ladies, they were completely breathtaking in their pictures, but when he came to meet them they were just average, not superordinary not like those models on the podiums.
He was walking along the streets of St-Petersburg and saw many beautiful Russian girls walking along the street, they were not in hurry, talked with their friends, lauphed a lot. Why then did he meet Russian ladies who were beautiful in the pictures, but were tired, dull, not funny? Yes, it can happen also. If a girl exausts herself with work (she has, for example, to care alone for her child or she needs to rent an apartmnet and it is very expensive in Russia ) she looks not her best, and you can't imagine how she changes after rest or after she does not need to work so hard. By accident, all the Russian girls that he met were hard working ones and he saw them after full working day (in one case after a night shift). And he saw in the street Russian girls who had holidays or were students and so had vacations or even does not work at all as they had boyfriends who cared for them. That's where from such a difference!
2. The second mistake the men who are looking for a Russian bride do is the result of this also. Many men look for models in appearance, they want to be an envy of all their friends. But they want to live with normal girls-warm, kind-hearted, faithful.

But most girls who look like models do not want real relationship, they want just men's admiration, they want to be the center of attention. But they do not need closeness, intimacy, warmth.
The second reason is that even if there is such a paragon who combines model appearance with warmth and comfort. They are very rare. We have a joke about it:
Two men are sitting near a fireplace. One man says looking in the fire. I was never married in my life. - Why? - I was alwasy searching for a perfect woman for me. - And? Did not you find her? - No, I found her. But I was not a perfect man for her.
It is a sad joke but I have met some men who were acting like this and I saw them on different sites for more than 10 years.

3. The next mistake is a choice! Men just can't stop (some women are into this also). The best is an enemy of good enouph.They find someone, meet, everything is all right but they continue to look and look for new women. They are poisoned by an idea that maybe somewhere there is a person with whom it is better, who is more interesting.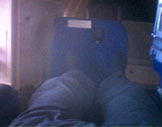 4. Men register to the site, but they do not want to place any photo there or they place a photo where it is impossible to see them or they put terrible photos. Some men are under illusion that pictures do not mean anything for women. It is men who choose by pictures, but women prefer them to write clever words, write about their profession, their hobbies. Yes, it is good when you write a lot about you, but for women a lot is determined by your pictures. They do not want men to look like models (in fact, men-models will most likely frighten them away, but they want to see your smile, to see your eyes, to feel calmness and reliability that comes from you, for some it is important to see you in your home. And only then they will read about your hobbies, about your interests and what you like. They are often easy victims of scammers - scammers do not pay attention to pictures and ready to answer or write to them themselves without asking for new pictures.

5. About 50 percent of men who register on the site prefer to sign on and then wait for Russian beautiful girls to write to them. Guess who has more letters, more choice and more chances to find their love, these 50 percent who are just sitting and waiting for their dream girl to write to them or men who are active themselves, who search themselves and who answer also women who write to them? Yes, the second group of men has much higher chances, especially if to take into account that many women do not want to be the initiators of the communication, they have traditional views on this and regard men as an active side.

6. But the strategy that surpsises me most is the attitude of some men who need 10 times (or something like that) of confirmation that this particular woman wants to communicate with them. They send women a wink, receive a letter or a wink in return, then send her a postcard, receive something, then wink, wink, wink, after 6 such "signs of attention" most women begin to get tired from this and stop answering. Then they continue to send these signs to the women of his choice. But most Russian girls are already not interested in them.

7. The last common mistake is that men want to find many women to visit in Russian and only then come, but in reality women who were interested in them loose interest after some time and search for somebody else, men continue their search in the attempt to find more ladies, but again, some ladies do not want to wait for him unknown amount of time and after some time when he does not answer when he can come they stop being interested in him. It is an endless process for them